QuickBooks Online: Getting Started
Connect your Tick account to QuickBooks Online
To connect your Tick account to QuickBooks you'll need to login to Tick as the account owner. If you aren't the owner of your account, you can check who the account owner is from the Users tab.
Once you've logged in as the account owner go to Settings > QuickBooks.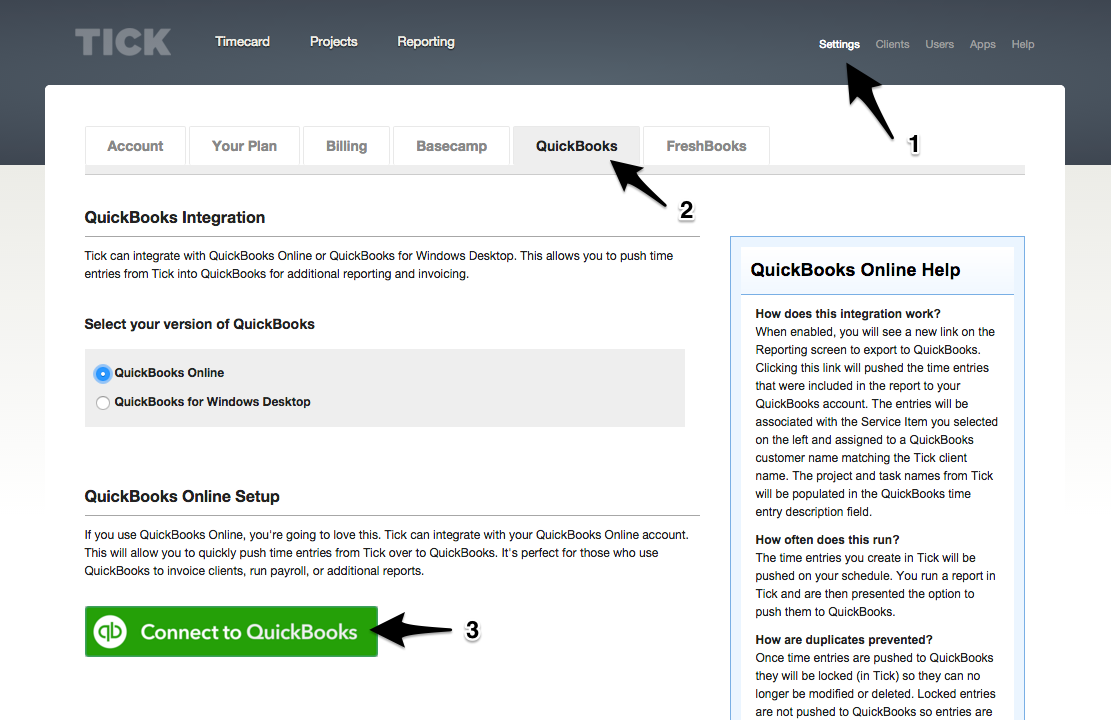 Select QuickBooks Online and click Connect to QuickBooks. Once you enter your QuickBooks Online credentials, click Sign in. If you're already logged in, QuickBooks will ask you to authorize Tick.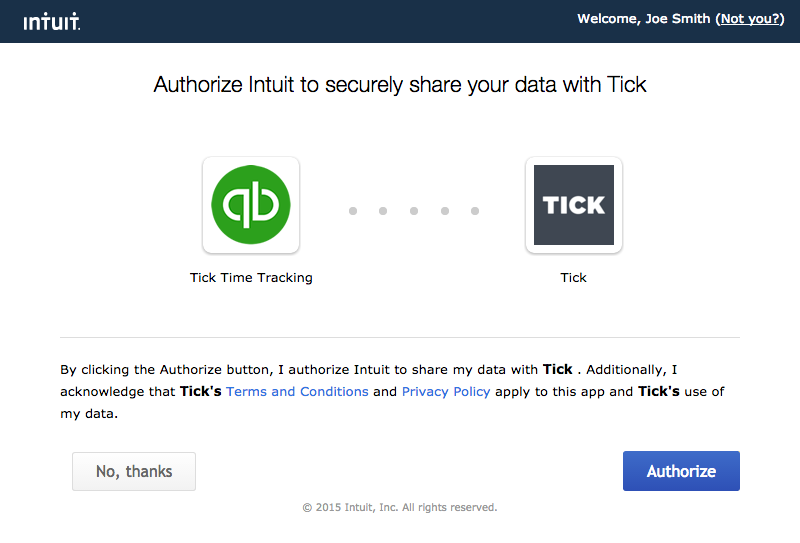 Then you're done! You've successfully set up the Tick and QuickBooks Online integration.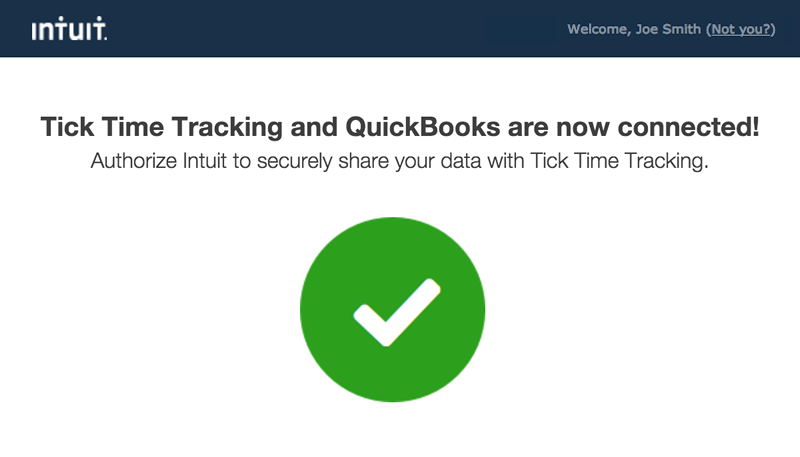 Import and Connect Users from QuickBooks
Before you send your time entries into QuickBooks, you'll want to import and connect your QuickBooks Online users. That way Tick pushes the time entries to the correct user in your QuickBooks Online account.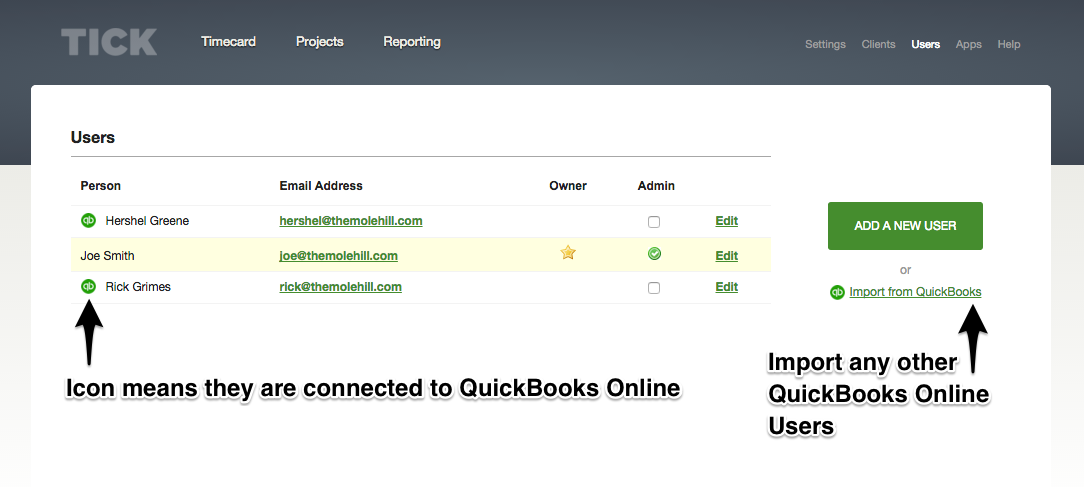 Start by clicking on the Users tab in Tick. If you already have users set up in Tick, you might see that a few users are already connected to your QuickBooks Online account. They will have a small qb logo next to their name to let you know that they are already set up and connected.
Now click Import from QuickBooks under the Add a New User button. Tick will bring back a list of all the users you have set up in QuickBooks that aren't already connected to a user in Tick.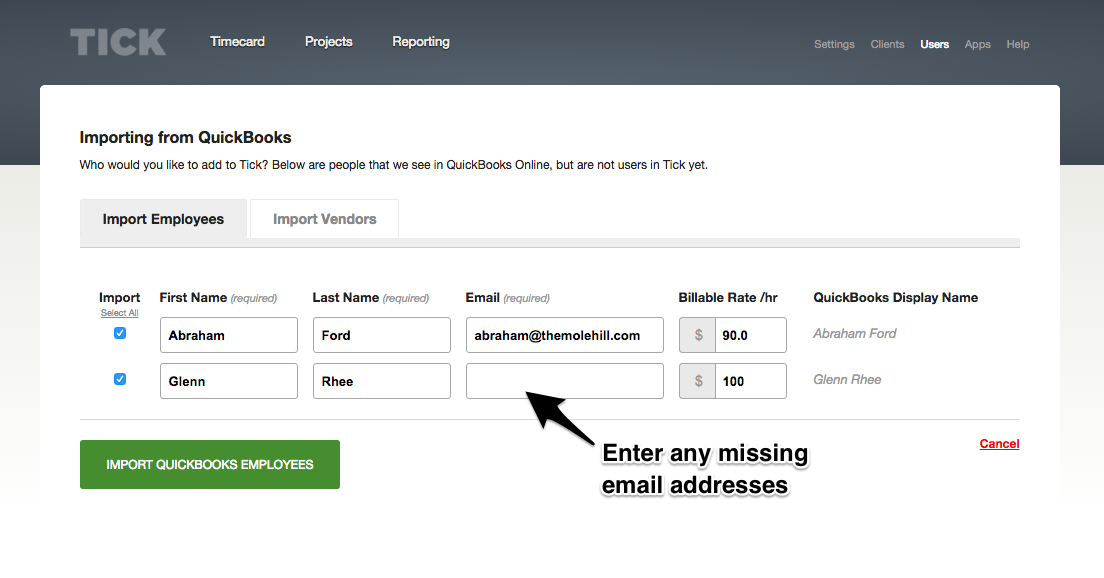 Complete the form for all of the users that you'd like to bring into Tick. You're able to edit the name, address, and default billable rate for each user. You can change the billable rate inside of QuickBooks Online, but all entries for that user will be pushed into QuickBooks Online using this default rate.
Tick will use the email address to connect the users, so it's important to use the same email address in QuickBooks Online and in Tick. Then click Save.
Now you're all set to push time entries to QuickBooks.